Robot Ops Almost a Year Later
Robot Ops is available on
Google Play
. This year, I've been focusing on Balloon Ghost and another game, and so I haven't been talking about Robot Ops too much. I'm going to be making some changes on that end.
For one, I'm updating the store listing with an updated Featured Graphic: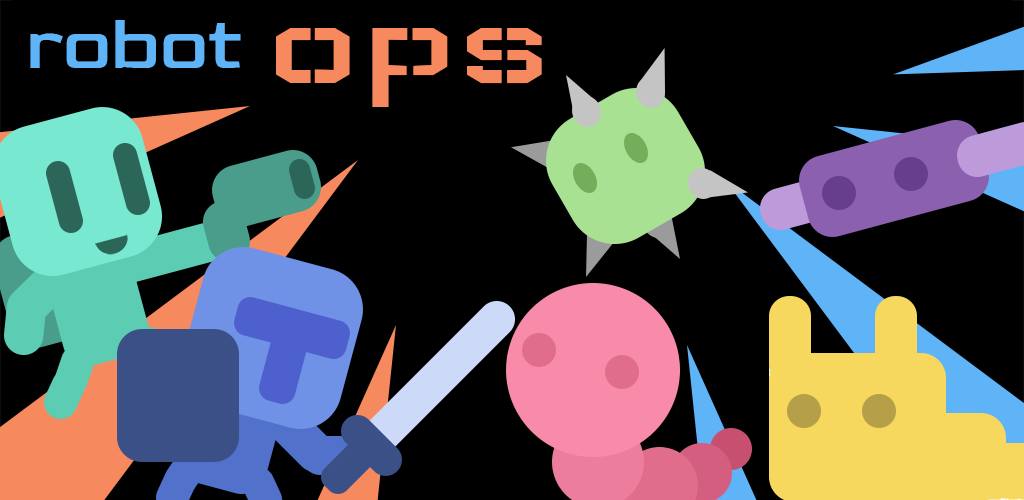 But beyond that, I have plans to reuse some of Balloon Ghost for a small update to Robot Ops. Maybe DLC? Maybe a free update? It's in brainstorming phase, but I'm thinking I'll add 2 new areas, 2 new mission types, 2 new enemy types, 2 new elemental types, and 2 of something else, just for fun. No promises, but it is something I would enjoy doing to promote the game.

Other than the game, though, I will be creating a special webpage for Robot Ops. The game will finally have a proper hub on the Internet, something to feature screenshots, videos, character bios, and so on. I'll be starting on that soon.