The Enemies of Balloon Ghost
Greedy little pigs called Spookies are competing with Ghosty for control of the lost balloons. In Balloon Ghost, they act as the main enemy group and come in a few different variations. The most basic kind is seen here.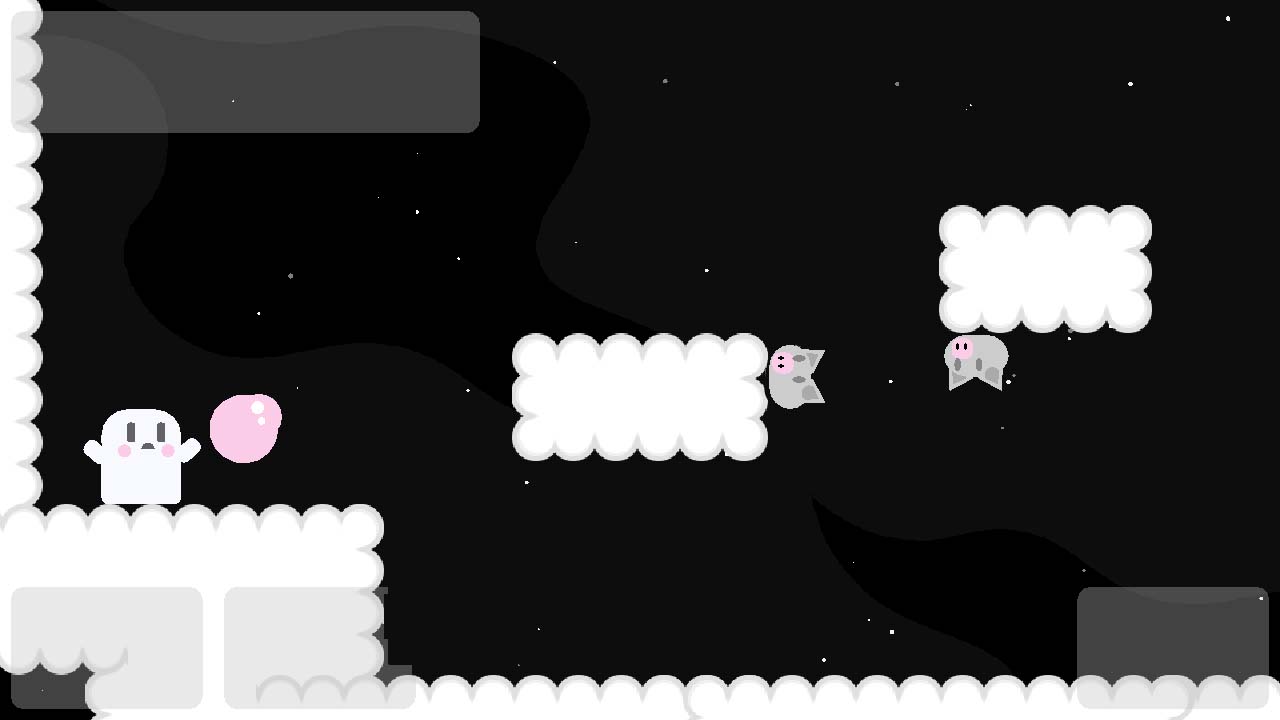 The Gripper Pigs can cling to the clouds in the sky. Though they move slowly, they are hazardous to both Ghosty and the Balloon, so care must be taken in navigating around them.